Thank you all so much for your support during this time. You have no idea how much I appreciate it!
The service was beautiful and everything went very well. I will miss my cousin dearly, but I'm so grateful for the many years we had together and all the memories we created together!
Because I'm lazy, I just threw all the missing ones together, including today's so that it will be all caught up! My wonderful CT member and new CT Manager, Mara created 3 of these for me! Thanks so much, Mara for filling in for me during such a difficult time!
Here are the bytes for days 24-28 (today)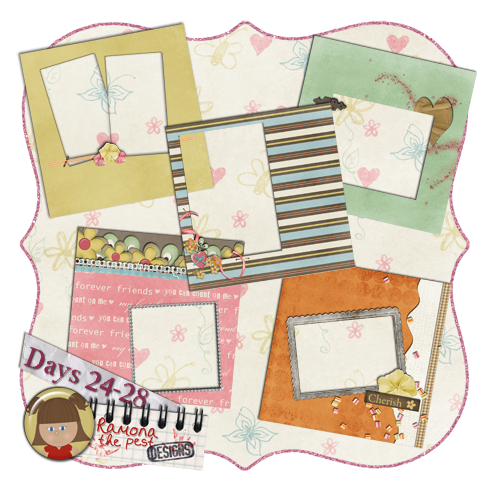 Download