The leaves are changing, the air has that little bit of nip in it. Yep. Its definitely fall! Laura here and I'd love to let you know about the Fall Harvest Festival coming to Brownie Scraps. It doesn't start until the week of the 26th but
Pumpkin Carving
is underway to that when the time comes, voting will be ready and running smoothly.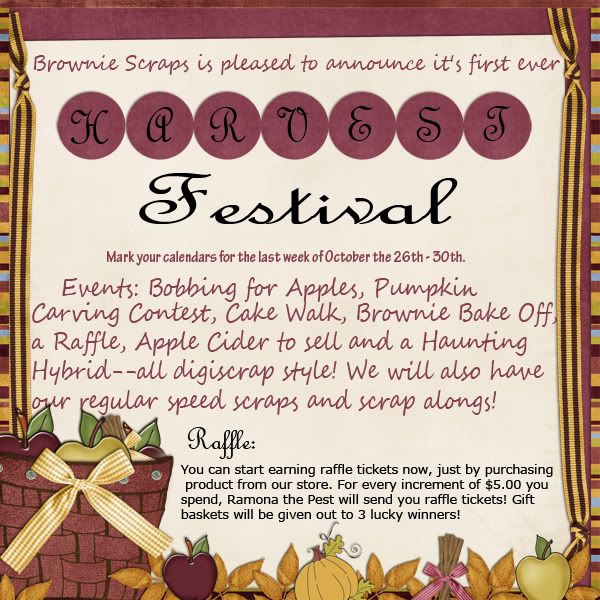 It looks to be a good time and shouldn't we all celebrate the reason to get out those comfy sweaters and mittens again?
Here are some layouts to show off from Ramona's new kit collab with Scrappin' Daisies
'Witching Hour'
by AnnaMarie
by Michelle

by Evie


by Mara
I hope you all enjoyed the eye candy! I'll see you again next week!
~Laura