I'm just getting into the swing of my week... and so are the designers at Brownie Scraps!

So in addition to the makeover.... (Did you check it out?!) ....
Leslie and Bethany (Punky Princess and Scrappin' Daisies) have joined
Ramona as owners of Brownie Scraps!!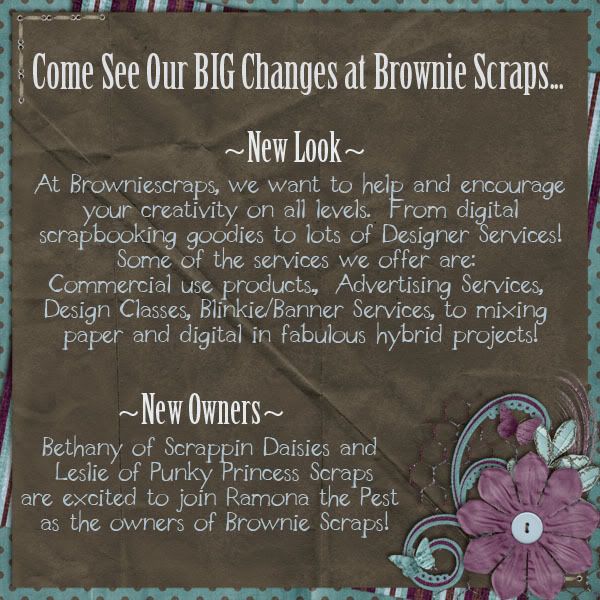 Don't forget about the cruise that's coming up, I sure hope you'll join us!!
It's going to be fun... a party at Brownie Scraps always is!
Check yesterday's post for a chance to win $5 to Brownie Scraps!!
Have a look around the store
!
Two of my favorite kits are Ramona and her Brothers and Ramona and her Sisters.
So today I've made a simple little cluster for you to sample the Brothers kit.
Here's a look at the kit:
And this is the cluster frame I made:
Download it from
Boxnet