Good Morning! Well, it is for me anyway. Morning that is. :D La'Shawn (aka Shawnbear) here to bring you a sneak peek into what Ramona has coming out this week. Did you know that Ramona is participating in the Designer Apprentice 2010 at DSA? Well, if you didn't, you do now. :D What does that mean? Well, for her it means she is participating against other designers for some prizes. For us, it means freebies! Check out her first challenge kit up "
Fall Brilliance
" This awesome mini is just too cute. Vibrant colors, cute flowers, and the most adorable owl ever!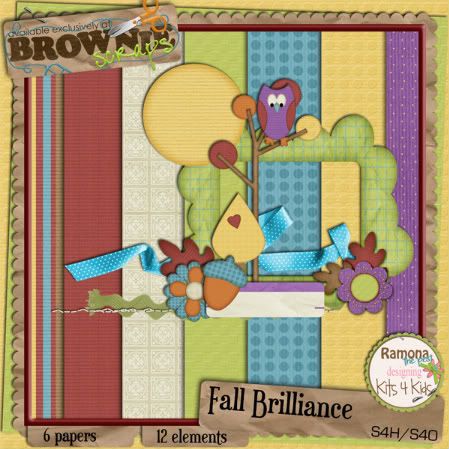 And the sneak peek is just as cute. But of course it would be. It is the add on to Fall Brilliance. :D So check it out:
So make sure to check back Friday for this adorable kit!! Have a great rest of your week!!
♥, La'Shawn