Its Tuesday! Which means that its new release day and time to share some more Christmas ideas!
This week Ramona is releasing her newest kit, Snow Is Glistening (image is linked)
Today only its on sale for 3.75! Here are a few layouts from the team:
From Melanie:
From Shelly:
From Heather:
From Ashley
From Melody: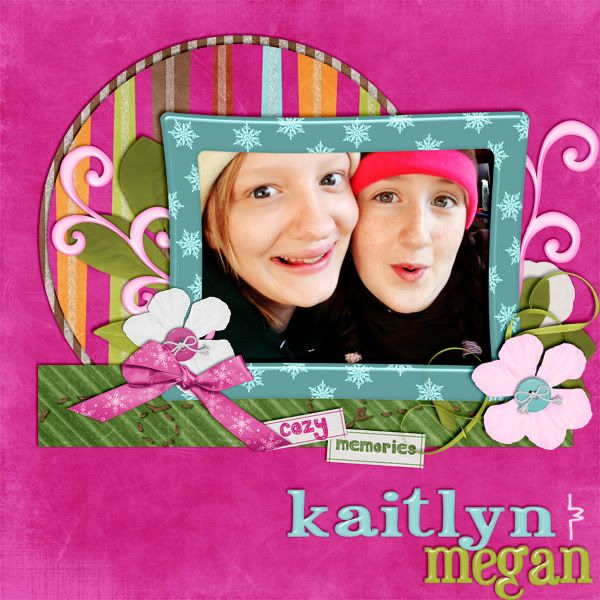 From me:
This morning I got on Brownie Scraps to look at all the new releases and noticed that Wendy had released some new cards. My mom is a card-a-holic. She is constantly writing notes and sending cards to people at church through the happy and not so happy times in their lives. So I decided that she would love a set of cards made with Wendy's templates.
The tall narrow ones are made with Wendy's new release, Cards Volume 2, and the shorter fat ones are from her Cards Volume 1.
I'm going to tie these together with some ribbon and include the envelope from Wendy's template so they are ready to go whenever the moment arises! What a great way to stretch your scrapbook kits and make a very useful item for the card giver in your family!

Snow is Glistening was very popular for cards also! Here are a few that the te
am came up with:
From Shelly:
From Ashley:
From Wendy:

By Sarah
From me:
And for the card lover in your life, I am going to be giving away a set of 6 cards made with Wendy's templates! You will receive these pre-printed cards in your mailbox. These will be generic cards that can be used for a lot of different occasions! Just leave a comment here with who the card lover is in your life and check back next Tuesday for the winner! Good luck!